---
What's in the box
1x Sonic Timer
1x USB to USB-C charging cable
"I EMOM U" decals
Add a colorful Timebirds™ protective case for added protection (optional).
9 Workout Modes
 Fast Start Stopwatch
Count Up
Count Up by round (eg. EMOM)
Count Down
Count Down by round (eg. EMOM)
Custom Timer for Interval Training
Tabata 
Fight Gone Bad
Clock display / Alarm Clock
Features
Fully independent unit, no app or remote required to operate. 
Rechargeable Lithium-ion battery (Air Travel approved)
Long lasting Premium rubber enclosure.
Unbreakable lens and body.
Excellent time accuracy.
Loud beeps at the Start/End of your workouts, between rounds, and transitions from rest to work or work to rest periods.
Specifications

155 x 47 x 21mm (6.1 x 1.85 x 0.8in)
9 workout modes (full description below)
All day Battery life (up to 14 hrs workout / 30 days idle mode)
Shock and water-resistant housing

Non-slip rubber
Polycarbonate lens and Rigid body

Magnetic spine (2 Neodymium super magnets)
Large 7-segment LED display with pure greens and super reds 
Screen Dimming function
Sonic Dual Sound
Workout Memory
Updatable OS
USB-C Fast Charge
Portable. Visible. Durable.
Timebirds Sonic is designed to fit in your pocket and operate independently. The menu has been designed with intuitive mode indicators that use initials, rather than random numbers for each setting. A comprehensive choice of 9 workout modes are easily accessible using the soft keys located on top. To charge, simply plug in with the USB-C cable provided and continue to enjoy full functionality during charging.
Built to Last
Timebirds Sonic uses nothing but premium grade materials. The rigid body and lens are made from Polycarbonate, the same material used to make bullet proof glass. The rubber is automotive grade meaning it will resist to the toughest elements such as sweat, UV, chalk etc, and almost last for ever. All electronic components are sourced from Original Manufacturers, and our LED block is custom made specifically for Timebirds. All units also have data transfer enabled through the USB-C port so your device never gets old !
Designed & Manufactured in Australia
We are product focused and designed obsessed. Timebirds Sonic is engineered and made by us, right here in Australia, and this is why there is no other portable fitness timer like Timebirds Sonic. When you are purchasing our products, you are also supporting our local economy as we too, take pride to work with other local businesses.
Customer Reviews
Write a Review
Ask a Question
Filter Reviews:
timer
magnet
phone
rounds
home gym
workout
sonic
training
addition
interval training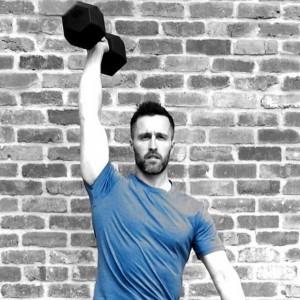 CW
08 Oct 2021
Craig W.

Australia
I recommend this product
Great improvement
Had the original timer and whist that was good, the sonic is much better. A lot louder and the additional pre set timers is great. Keeping all the good bits from the original and adding the above has made this the 'go to' timer. We use it for our online classes, PT sessions and own training.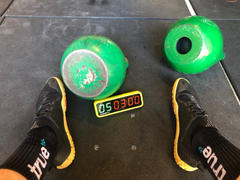 02 Dec 2021
Swen R.

United States
I recommend this product
Ray CONSTRUCTION
Good good good good
25 Nov 2021
Jordan T.

Australia
I recommend this product
very impressed love the item!
20 Nov 2021
Jeffery H.

United States
I recommend this product
Like a clock!
Works as you'd expect and super easy to use. Love to click it on the rack.
20 Nov 2021
emely k.

United States
I recommend this product
wish it came with direction
I love the product but wished it came with direction in the package. Though it can be downloaded it was difficult as it required permission from other up to access it and I was not going to have an up access any of my other information in my computer. so I am still trying to figure it out as I go. I still will recommend the product bc it has potential to be better.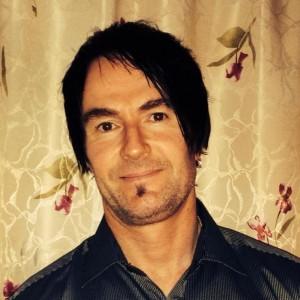 AM
18 Nov 2021
Alf M.

United States
I recommend this product
Luuve it!
Great. The ladt model, is/was working outstanding, but i upgraded because I could. Use it on every workout at my home gym. More to come.
12 Nov 2021
Des M.

Australia
I recommend this product
Awesome
Had a bit of trouble working it out but once l did was
10 Nov 2021
Tyler C.

United States
I recommend this product
Sonic review
The timer is fantastic. It works perfect. The LED screen is bright, the sound is loud enough to hear, and the magnet holds well. If I was to purchase an upgrade, it would be amazing to see Bluetooth capability.
08 Nov 2021
Peter M.

Australia
I recommend this product
Great experience
Very user friendly and no issues with sounds whatsoever. Definitely recommend it to anybody who relies on time for workouts.
07 Nov 2021
Lim k.

Singapore
I recommend this product
Sonic
The Sonic is brilliant - ticks all thhe boxes - great LED, easy UI, loud enough sound for outdoors, solid magnet. It is everything the original timebird version should have been. It would be better if it could display remaining number of rounds together with the countdown for each rep.