Product includes:
1x Timer
1x USB to USB-C charging cable
I EMOM U Decals 
Product specs:
155 x 47 x 21mm (6.1 x 1.85 x 0.8in)
9 workout modes (full description below)
All day Battery life (up to 14 hrs workout / 30 days idle mode)
Shock and water-resistant housing
Non-slip rubber
Polycarbonate lens
Magnetic spine (2 Neodymium super magnets)
Large 7-segment LED display with pure greens and super reds 
Screen Dimming function
Sonic Dual Sound
Workout Memory
Updatable OS
USB Fast Charge
Modes:
(UP) Count Up
(UP rd) Count Up Timer by round (eg. EMOM)
(dn) Count Down
(dn rd) Count Down Timer 
(nt) Custom Timer for Interval Training
(tAbAtA) Tabata 
(Fg-bAd) Fight Gone Bad
(cL) Clock display
(rEP ct) Round or rep counter
Designed and
Made in Australia
We are product focused and designed obsessed. Timebirds Sonic is engineered and made by us, right here in Australia, and this is why there is no other portable fitness timer like Timebirds Sonic. When you are purchasing our products, you are also supporting our local economy as we too, take pride to work with other local businesses.
The best just got better
Portable, Durable, visible and loud.
Timebirds Sonic is designed to fit in your pocket and operate independently. The menu uses intuitive mode indicators rather than random numbers for each setting. A comprehensive choice of 9 workout modes are easily accessible using the soft keys located on top. To charge, simply plug in with the USB-C cable provided and continue to enjoy full functionality during charging.
Engineered and
Built to last
Timebirds Sonic uses nothing but premium grade materials. The rigid body and lens are made from the same material used to make bullet proof glass. The anti slip rubber will resist to the toughest elements such as sweat, UV, chalk etc, and almost last for ever. All electronic components are sourced from Original Manufacturers, and our LED block is custom made for Timebirds. All units have data transfer enabled through so your device never gets old !
Customer Reviews
Write a Review
Ask a Question
Filter Reviews:
timer
workouts
home gym
phone
magnet
screen
display
addition
rounds
sonic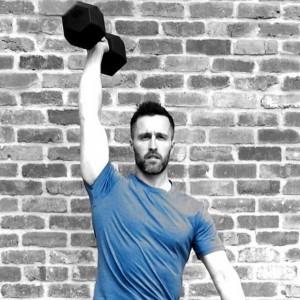 CW
08 Oct 2021
Craig W.

Australia
I recommend this product
Great improvement
Had the original timer and whist that was good, the sonic is much better. A lot louder and the additional pre set timers is great. Keeping all the good bits from the original and adding the above has made this the 'go to' timer. We use it for our online classes, PT sessions and own training.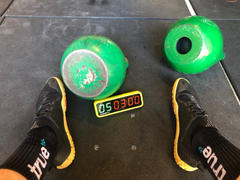 10 May 2022
Ramiro F.

Spain
02 May 2022
Daniel K.

United States
I recommend this product
Great Timer
Huge fan. It's really easy to use and super portable. Probably going to buy another one to ask sure I always have a timer around.
21 Apr 2022
Sharon E.

Australia
I recommend this product
Purchase of timebird
Purchased as a gift. Recipient very happy with it.
15 Apr 2022
Max G.

Canada
I recommend this product
Much better than the Original!
Thank you Sarah and the TimeBirds team!
14 Apr 2022
James S.

Australia
I recommend this product
Excellent product - next gen improvements will make it almost perfect
This little timer is quite something. I've used it daily for 2 weeks now, and completed a number of workouts. The display is excellent, the sound is excellent and the build quality is excellent, damn thing feels solid and indestructible. Additionally, the magnet function is immensely useful. A few minor tweaks for the product would make it nearly faultless. -Firstly, an auto-off function is needed. I only made the mistake once, but if you forget to turn it off, it will go flat. A 10 minute or even customisable auto off timer would prevent this -Secondly, fast charging battery would improve the product. The USB C port is very easy to use, as I have a lot of USB C devices. However, the battery still takes a while to charge. Higher Watt charging would make the experience better, as it would help with the portability aspect by enabling the travelling man to keep using it on the road by charging quickly at the short stops. Thirdly, workout memory! Perhaps the most frustrating thing is reprogramming my workouts every time I use the product. Being able to 'save' workouts and adjust only when my programs adjust would be amazing. Now that all being said, the product is amazing. Better instructions - like a video walk through would also be appreciated for ease of setup. Love the work team, James
13 Apr 2022
Jerome D.

France
I recommend this product
An amazing product and a great customer service
Probably the best timer ! Great battery life. So simple to use that you don't need an app. Customer focus Special thx to Sarah who has manage a special order just for me ; ) I strongly recommend this this timer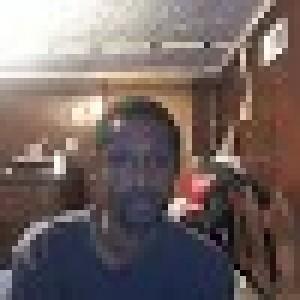 D
13 Apr 2022
Darrell

United States
I recommend this product
Love
I like my new time birds timer 8 it works good has a longer battery life I recommend
10 Apr 2022
Dessertenne C.

France
I recommend this product
Top update
Sound it's top now Tabata it's cool
08 Apr 2022
Alan L.

United States
I recommend this product
Quality product
Good product good quality